BLENDING MAGAZINE - FALL 2022
Benvenuto Cellini: Between Fact and Fiction
In this Issue of Blending Magazine, we explore the theme for the Fall 2022 student exhibit that is inspired by the autobiography of the Renaissance artist and goldsmith, Benvenuto Cellini. Some highlights of this issue include: "Fashion Photography: Real or AI-Generated?" by Katya Fredericksen, which explores the new frontiers of technology and simulation in fashion, and "What's in a self-portrait?" where the students of Advance Painting courses explore the variety found in a self-portrait. Many more articles, illustrations, and comic strips await you in these pages. We hope you will enjoy reading this issue just as much as we enjoyed putting it together!
Cover by Tess Longley
Blending Magazine
Students Magazine and Newsletter
The FUA-AUF university press Ingorda is specialized in volumes focusing on art, design, research, cultural studies, and gastronomy. Blending is the news publication of Ingorda, featuring a monthly newsletter, a semesterly magazine, and radio podcasts.
Production of both the newsletter and magazine are fully managed by the faculty and students of FUA-AUF's J School.
The publication is registered as a licensed product of journalism in Italy.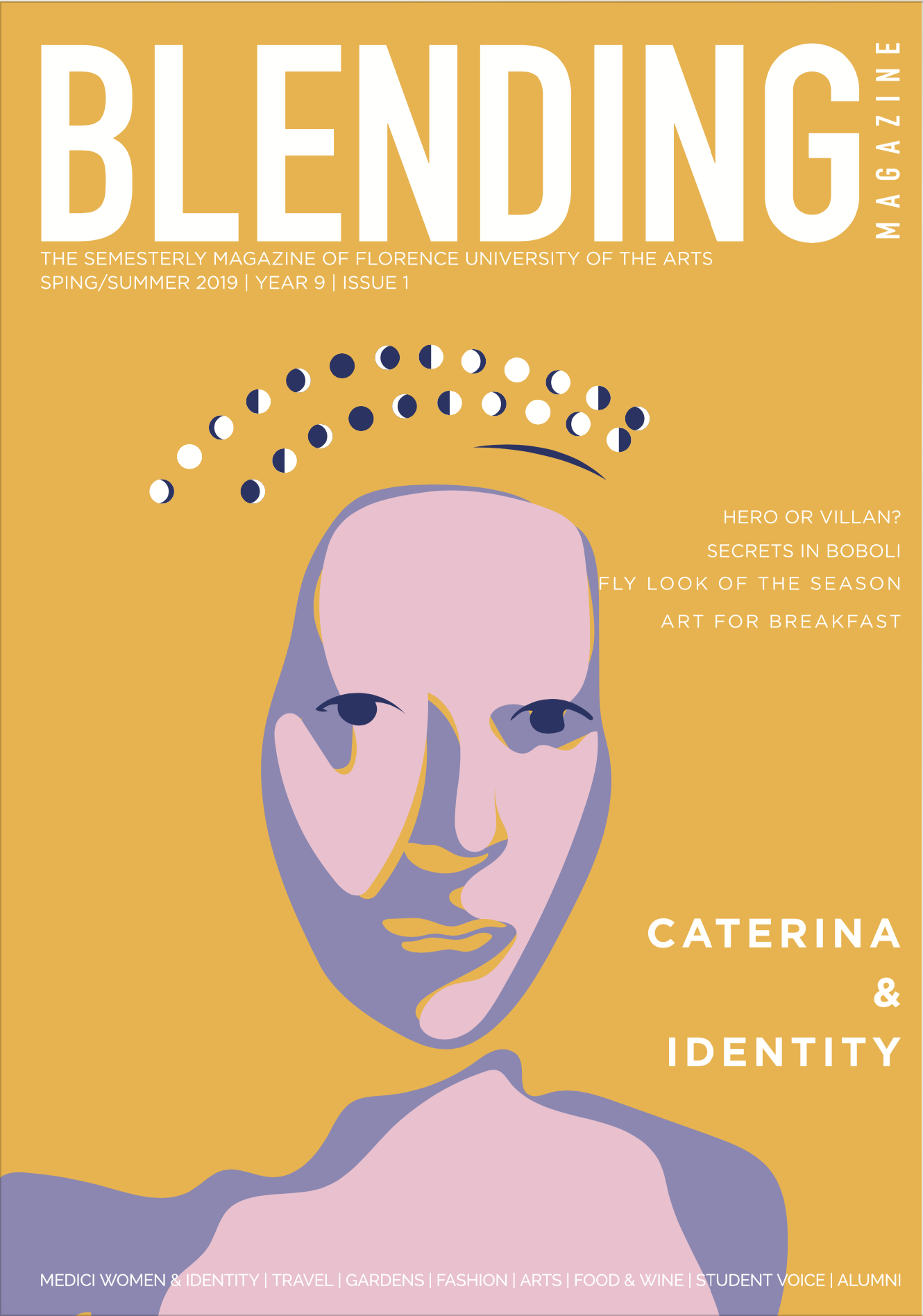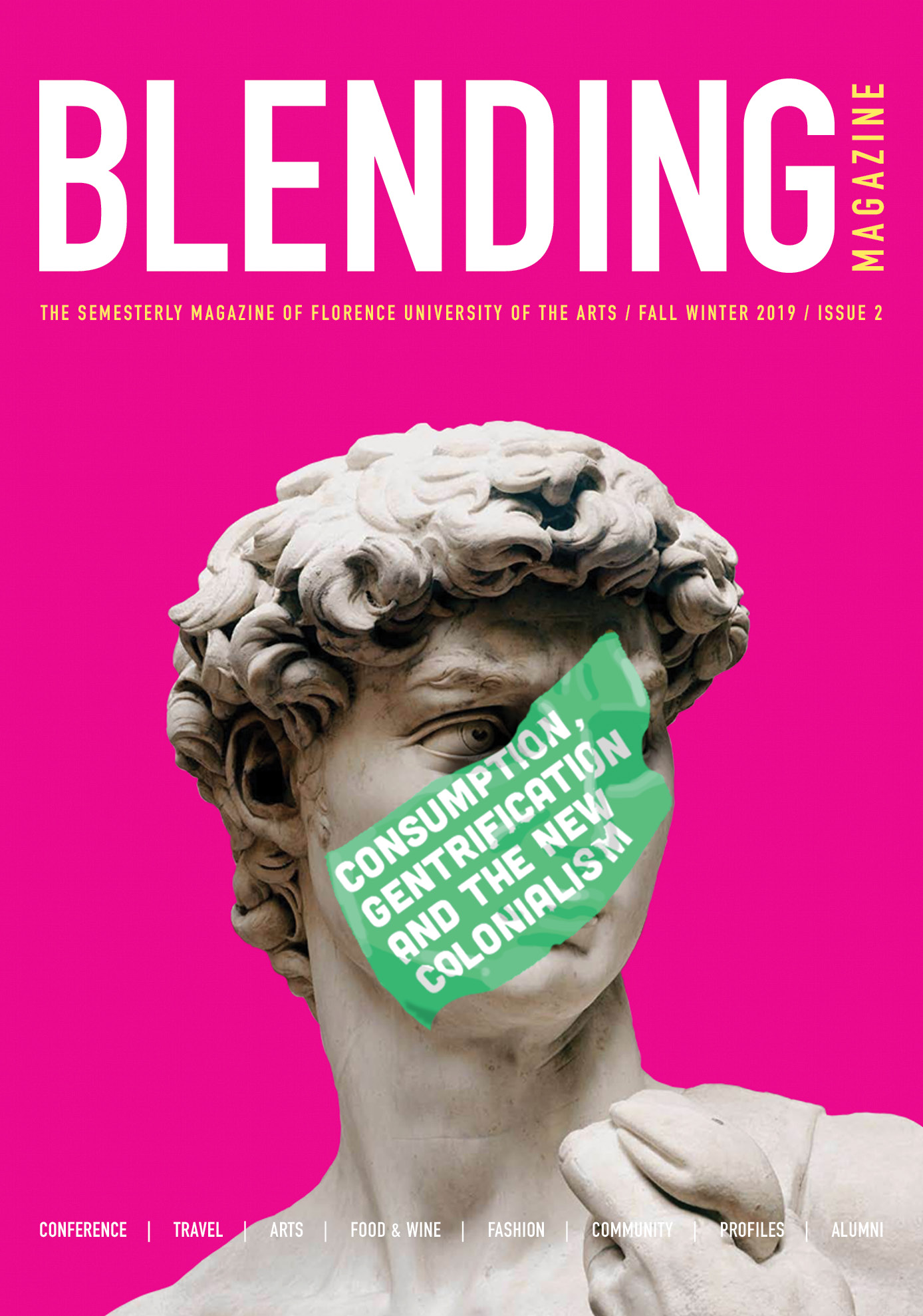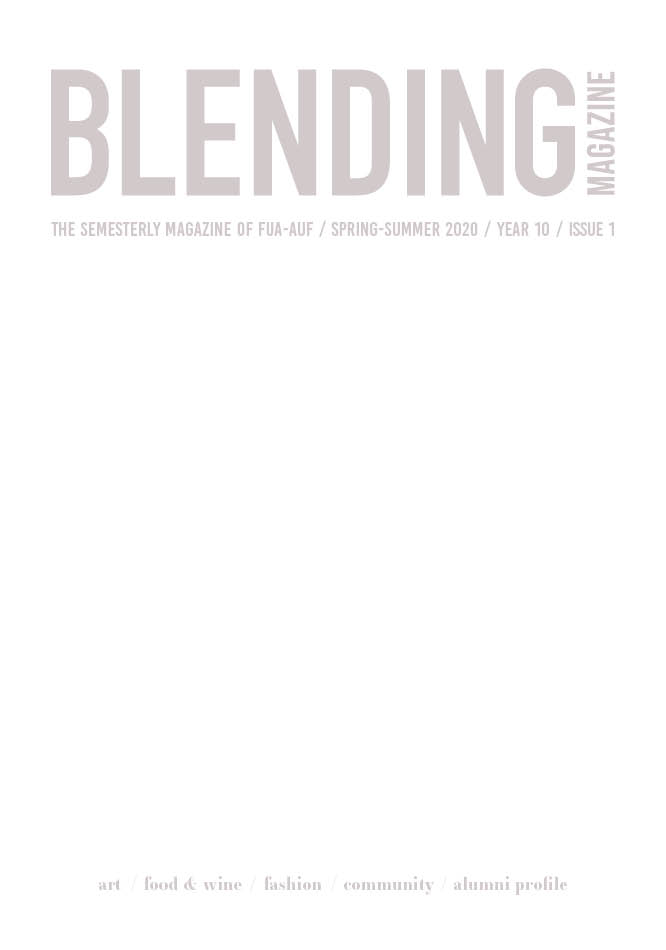 The Caterina Issue
Students Magazine
and Newsletter
The Caterina Issue
BLENDING MAGAZINE - SPRING 2019
Consumption, Gentrification, and the New Colonialism
Students Magazine
and Newsletter
Consumption, Gentrification, and the New Colonialism
BLENDING MAGAZINE - FALL 2019
Eros and Logs
Students Magazine
and Newsletter
Eros and Logs
BLENDING MAGAZINE - SPRING 2020
Adriano Olivetti: Building Utopia
Students Magazine
and Newsletter
Adriano Olivetti: Building Utopia
BLENDING MAGAZINE - SPRING 2022