BLENDING MAGAZINE - SPRING 2020
Eros and Logs
The latest Blending Magazine issue has been released, inspired by theme of Eros and Logos, between desire and reason. In this issue we take you through the history of garments in the Jewish culture and faith, hopes and dreams encountered one last night in Florence, why the humanities are still important in this day and age, and how much can learn from the humble label of wine bottle. We are incredibly proud of the work produced by this season's students and faculty, a true testament to the power of creativity in the midst of challenging times.
Blending Magazine
Students Magazine and Newsletter
The FUA-AUF university press Ingorda is specialized in volumes focusing on art, design, research, cultural studies, and gastronomy. Blending is the news publication of Ingorda, featuring a monthly newsletter, a semesterly magazine, and radio podcasts.
Production of both the newsletter and magazine are fully managed by the faculty and students of FUA-AUF's J School.
The publication is registered as a licensed product of journalism in Italy.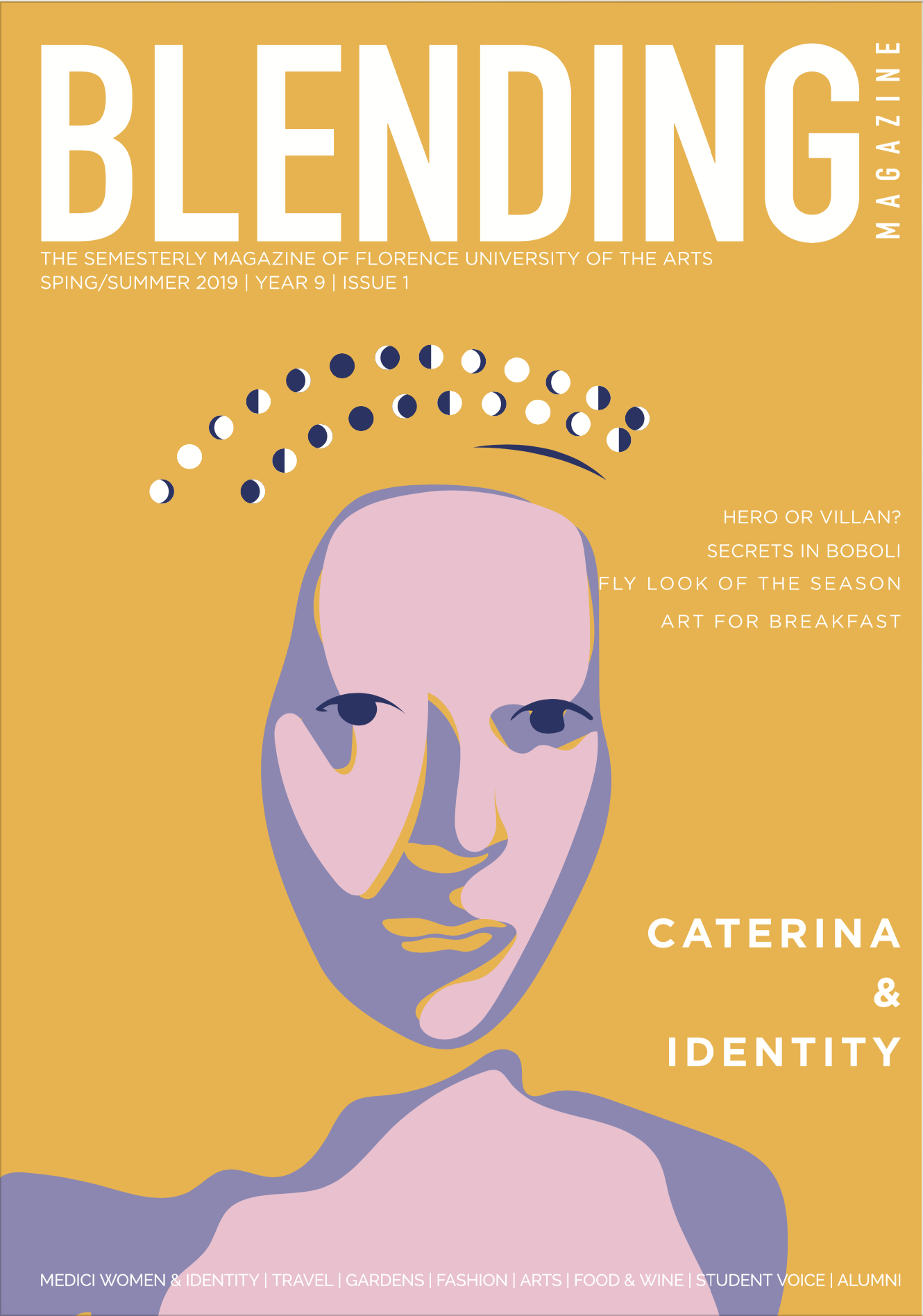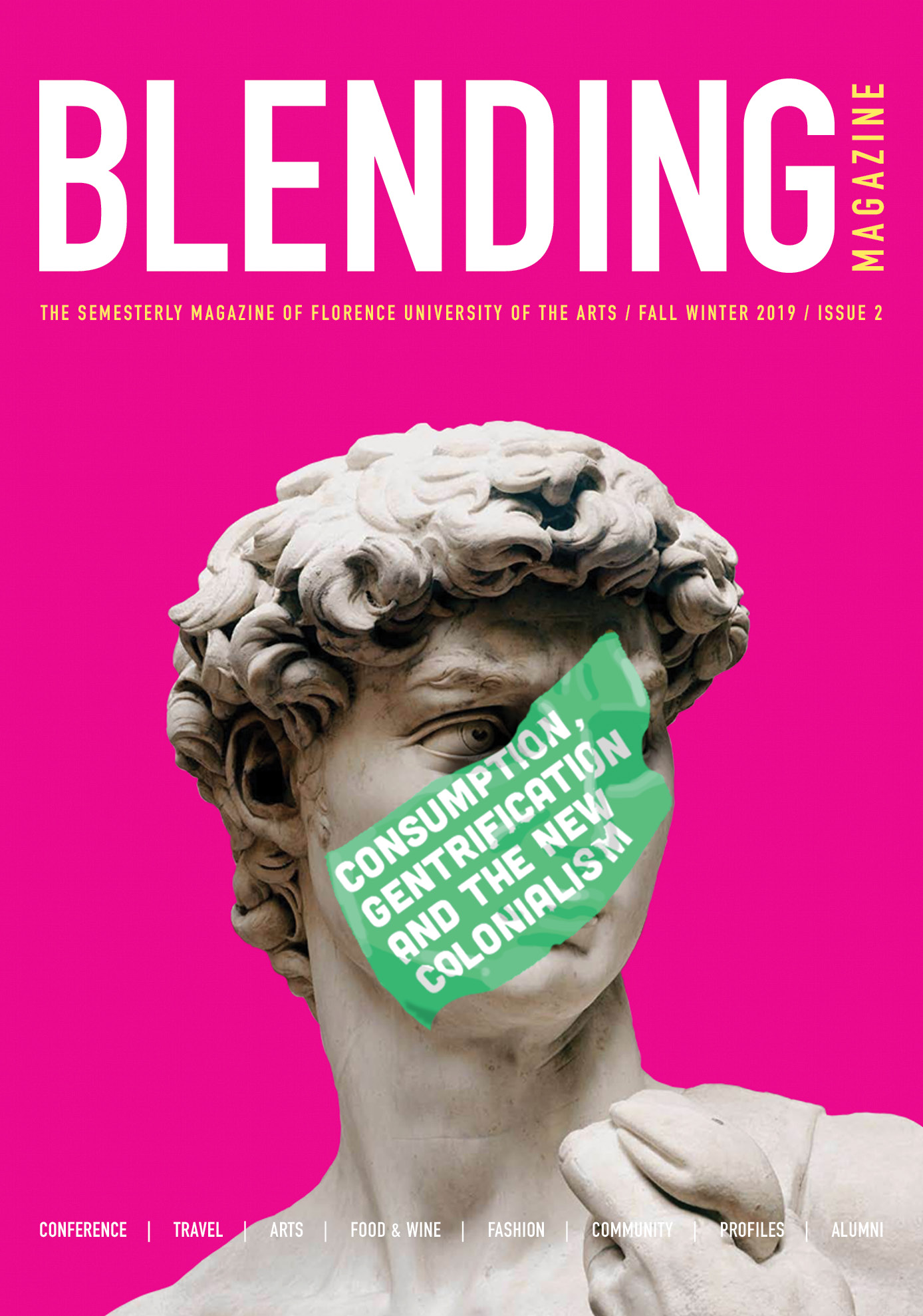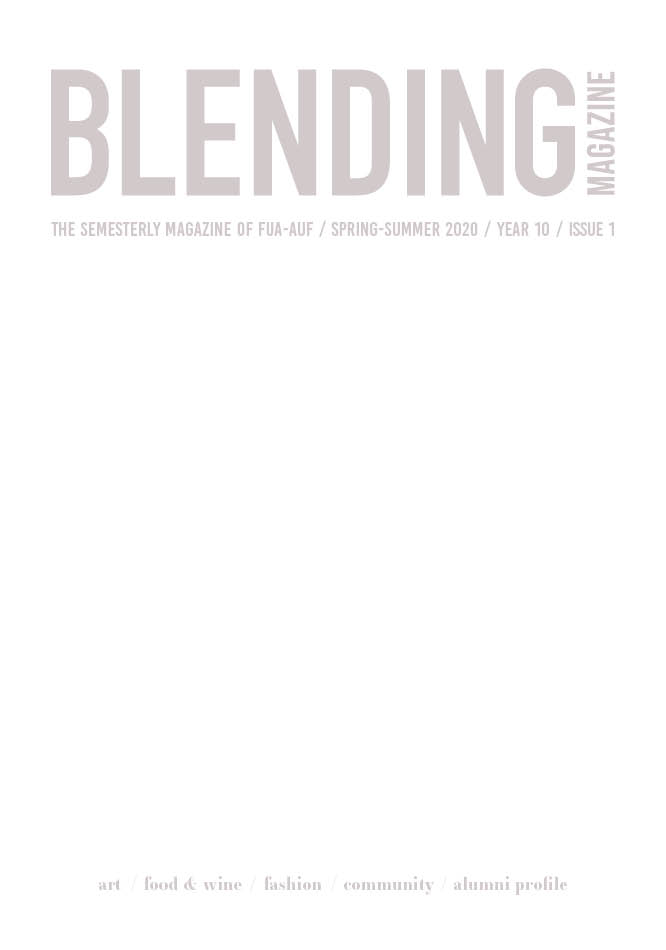 The Caterina Issue
Students Magazine
and Newsletter
The Caterina Issue
BLENDING MAGAZINE - SPRING 2019
Consumption, Gentrification, and the New Colonialism
Students Magazine
and Newsletter
Consumption, Gentrification, and the New Colonialism
BLENDING MAGAZINE - FALL 2019
Eros and Logs
Students Magazine
and Newsletter
Eros and Logs
BLENDING MAGAZINE - SPRING 2020
Adriano Olivetti: Building Utopia
Students Magazine
and Newsletter
Adriano Olivetti: Building Utopia
BLENDING MAGAZINE - SPRING 2022