BLENDING MAGAZINE - SPRING 2019
The Caterina Issue
The latest Blending Magazine has been released. The Spring 2019 issue was inspired by the FUA spring conference theme Caterina De' Medici: 500 Years of Hospitality. The issue features an interview with Vittorio Ricci, one of the last tailors of Florence, a bed and breakfast that it is also an art gallery, and a special encounter with Caterina De' Medici herself.

Cover image courtesy of FUA
Blending Magazine
Students Magazine and Newsletter
The FUA-AUF university press Ingorda is specialized in volumes focusing on art, design, research, cultural studies, and gastronomy. Blending is the news publication of Ingorda, featuring a monthly newsletter, a semesterly magazine, and radio podcasts.
Production of both the newsletter and magazine are fully managed by the faculty and students of FUA-AUF's J School.
The publication is registered as a licensed product of journalism in Italy.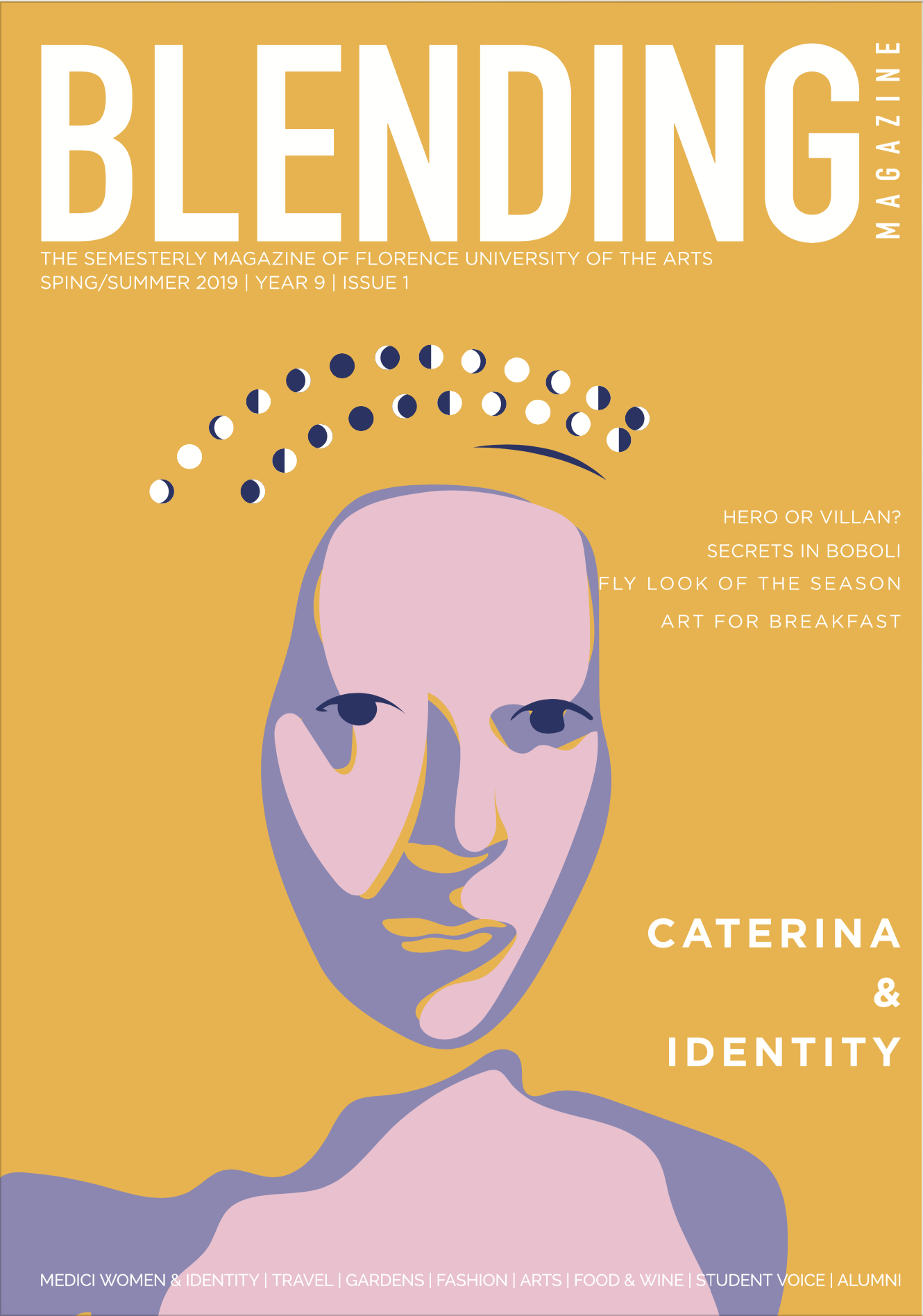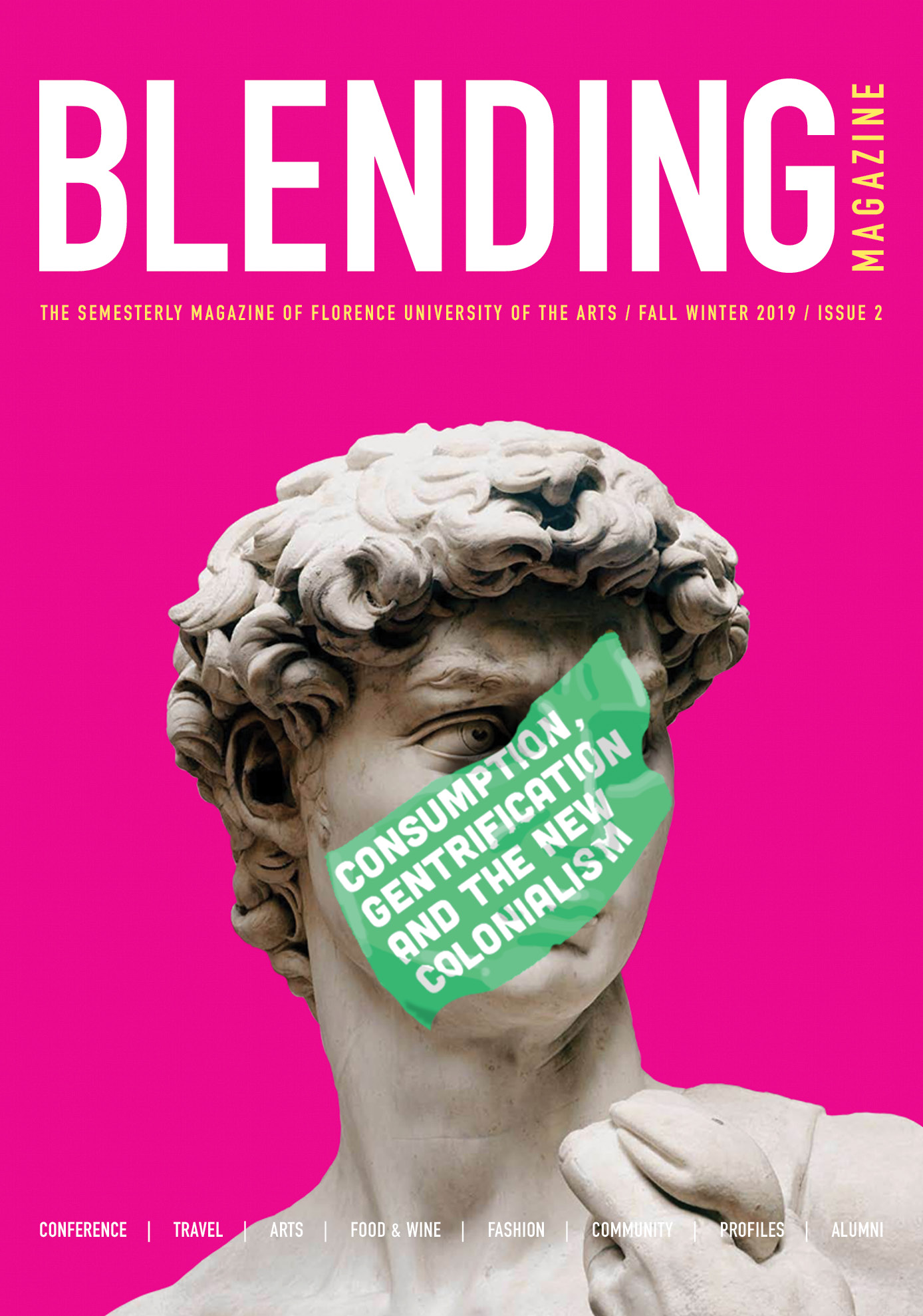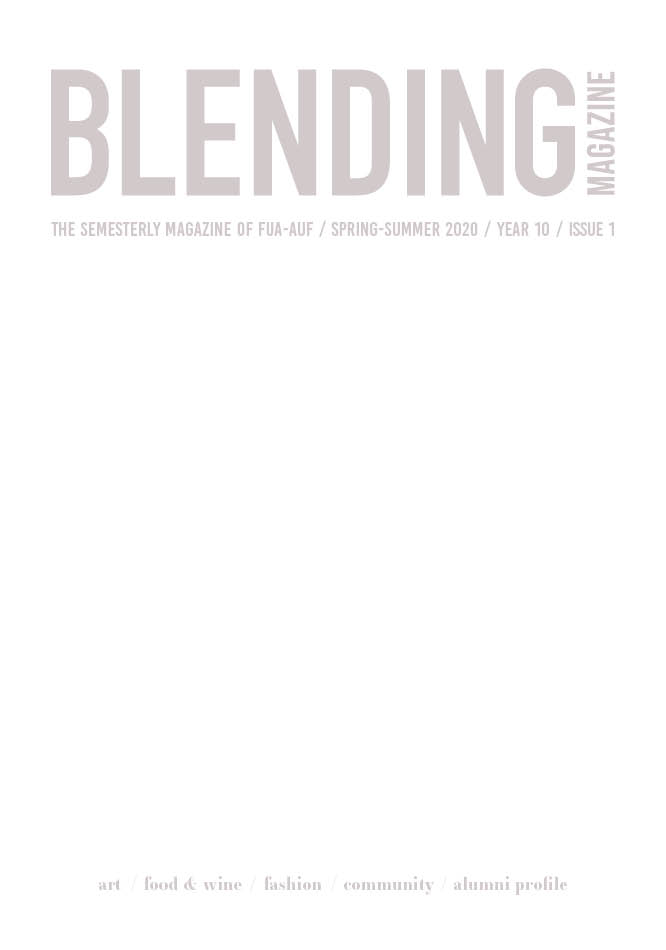 The Caterina Issue
Students Magazine
and Newsletter
The Caterina Issue
BLENDING MAGAZINE - SPRING 2019
Consumption, Gentrification, and the New Colonialism
Students Magazine
and Newsletter
Consumption, Gentrification, and the New Colonialism
BLENDING MAGAZINE - FALL 2019
Eros and Logs
Students Magazine
and Newsletter
Eros and Logs
BLENDING MAGAZINE - SPRING 2020
Adriano Olivetti: Building Utopia
Students Magazine
and Newsletter
Adriano Olivetti: Building Utopia
BLENDING MAGAZINE - SPRING 2022